Home /
Sponsorship - Primo Interactive Limited
Sponsorship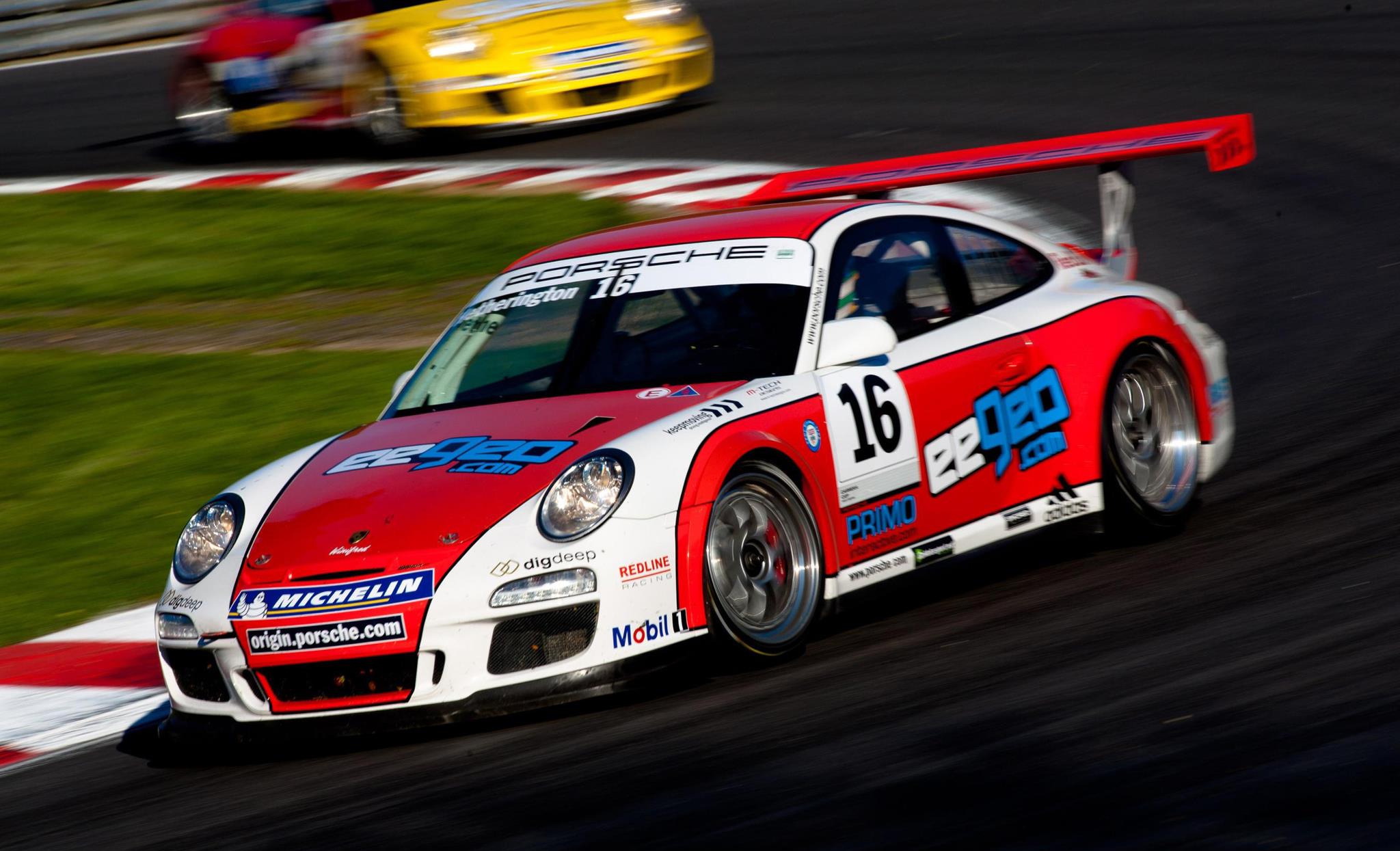 Ben Hetherington, Porsche Carrera Cup GB
We are pleased to announce our sponsorship of Porsche Carrera Cup Scholarship winner Ben Hetherington in the Porsche Carrera Cup GB.
Cheshire-based Ben races the new Porsche 911 GT3 Cup car for Red Line Racing - the team that has won the overall drivers' title for three of the last four seasons with James Sutton and Tim Harvey.
The Porsche Carrera Cup Great Britain, which is widely considered to be at the very pinnacle of British motor racing with its stunning cars, top teams and drivers, is currently in its ninth year in the UK and is modelled on Porsche's long-established world-wide Carrera Cup concept - Equal cars, close and exciting racing and first-class facilities.
The Carrera Cup GB also continues to be a prime support race to the British Touring Car Championship (BTCC), which guarantees bumper race day crowds and first-class TV coverage.
Ben will also take part in the Porsche Carrera World Cup, an incredible race on the Nordschleife circuit at the world famous Nurburgring that is contested by up to 200 Porsche 911 GT3 Cup cars in front of an expected crowd in excess of 250,000 fans - Making history as the biggest single-marque race ever held!
Primo Interactive Managing Director, Andrew Roberts said "We are delighted to sponsor Ben in the Porsche Carrera Cup and look forward to seeing him on the podium very soon. The Carrera Cup format guarantees exciting, competitive racing and attracts an impressive following at the track, on TV, in print and online."
---